SPM2340 DX3 Smart 3-Channel Transmitter with SR315 Receiver
by SPEKTRUM
Inventory :

Smart Technology ƒ?? More connected for more confidence and control
Spektrumƒ?½ Smart Technology is about offering a higher connection to your hobby. It's an RC ecosystem that puts you in complete control while making vital components of your model easier to use than ever before. Smart technology ensures that all of your model's electronics work together seamlessly for the greatest efficiency and performance. It keeps you aware of every component's status, boosts your confidence in its capabilities, and makes your entire system more responsive and simple to use.
Spektrum radios with Smart features can download firmware updates instantly using Wi-Fi and can swap setups with compatible radios via Bluetooth. Spektrum Smart LiPo batteries have a built-in microchip that records and communicates your charging preferences automatically to Smart chargers ƒ?? just connect your pack and press "Start." Smart ICƒ?½ series connectors include an innovative data wire that transfers information easily between Smart components with a single connection. Finally, Smart ESCs not only deliver power but also eliminate the hassles from running telemetry. The days of installing and connecting multiple wires, sensors, modules and links are over.

Introduction
With the DX3ƒ?½¶ÿ2.4GHz DSMR¶©¶ÿradio system, even budget-conscious bashers and RTR owners can enjoy the benefits of the best Spektrumƒ?½¶ÿtechnology!
Features
DSMR¶©¶ÿTechnology for superior range, response and interference resistance
3-Channel operation (Steering, Throttle, AUX1)
Smart Technology ready with the included SR315 receiver
New styling focused on ergonomics
Foam covered steering wheel for better control
Convenient voltage level indicator for Smart batteries
Supports the on-demand traction control of AVC¶©¶ÿtechnology
Servo reversing and trim dial
3-position throttle limiter
Overview
The DX3 is much more than an economical 3-channel transmitter. Together with the included SR315 receiver, it's the most affordable radio system that offers the superior range, response, and interference resistance of exclusive Spektrum DSMR technology. Plus, drivers using the DX3 are also equipped to enjoy the breakthroughs of innovative Spektrum Smart Technology.
Install a Spektrum Smart LiPo battery and Smart Firmaƒ?½¶ÿESC in your model, and you can view vehicle battery capacity at a glance on the DX3 transmitter's convenient voltage level indicator.
Needed to Complete
(4) AA Transmitter Batteries
What's in the Box?
(1) Spektrumƒ?½¶ÿDX3ƒ?½¶ÿSmart DSMR¶©¶ÿ3-Channel Transmitter
(1) SR315 3-Channel DSMR¶©¶ÿSport Receiver
(1) Product Manual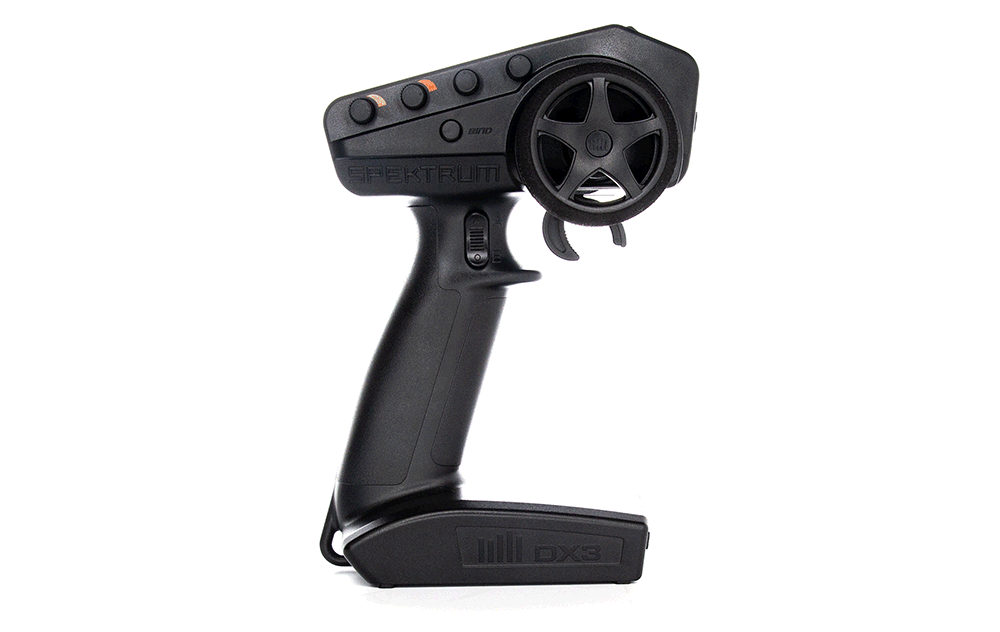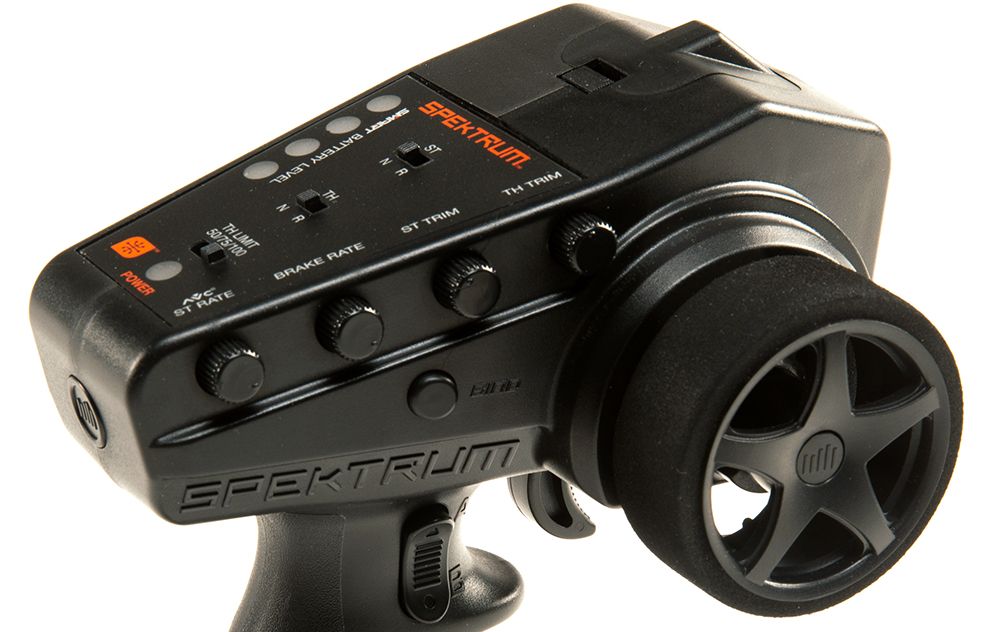 ERGONOMIC TRANSMITTER DESIGN
The ergonomic design of the DX3ƒ?½¶ÿtransmitter provides a feel that any driver will appreciate. Its overall low weight allows all-day driving with minimal fatigue. The control layout is amazingly intuitive ƒ?? the servo reversing switches, steering and throttle trim dials, AVC/steering rate dial and 3-position throttle limiter are all perfectly positioned to be quickly accessible when needed and out of the way when not in use. An easy to grip, foam-covered steering wheel also contributes to exceptional comfort and precise control that all surface modelers will enjoy.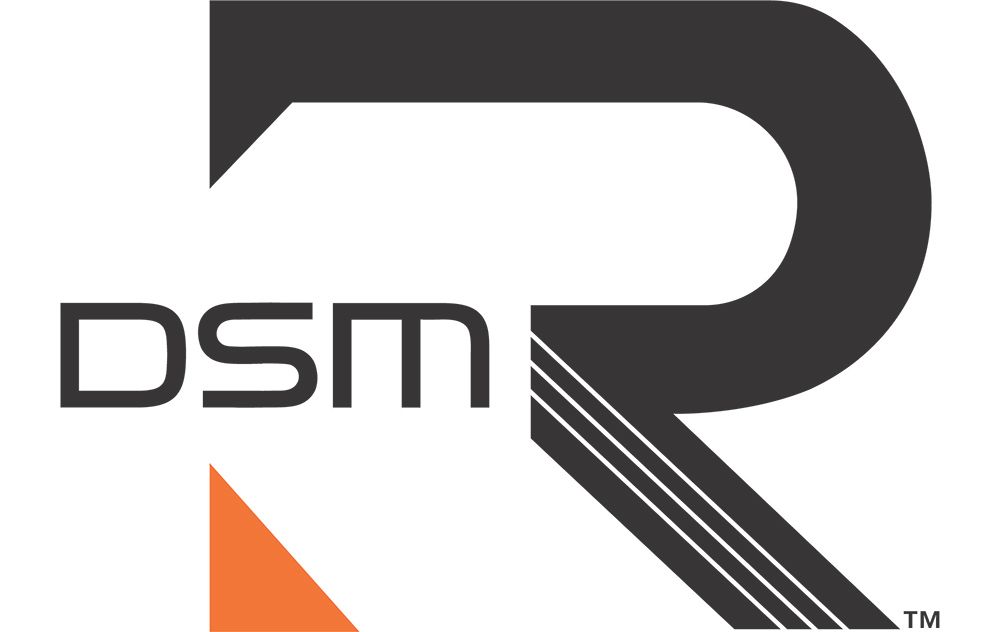 DSMR¶©¶ÿTECHNOLOGY
The DX3ƒ?½¶ÿtransmitter is built around proven Spektrumƒ?½¶ÿDSMR¶©¶ÿ2.4GHz frequency-agile technology. The range and response of DSMR technology is outstanding, particularly in noisy 2.4GHz environments. It can used with any surface application and is backwards-compatible with Spektrum DSM2¶©¶ÿreceivers.
¶ÿ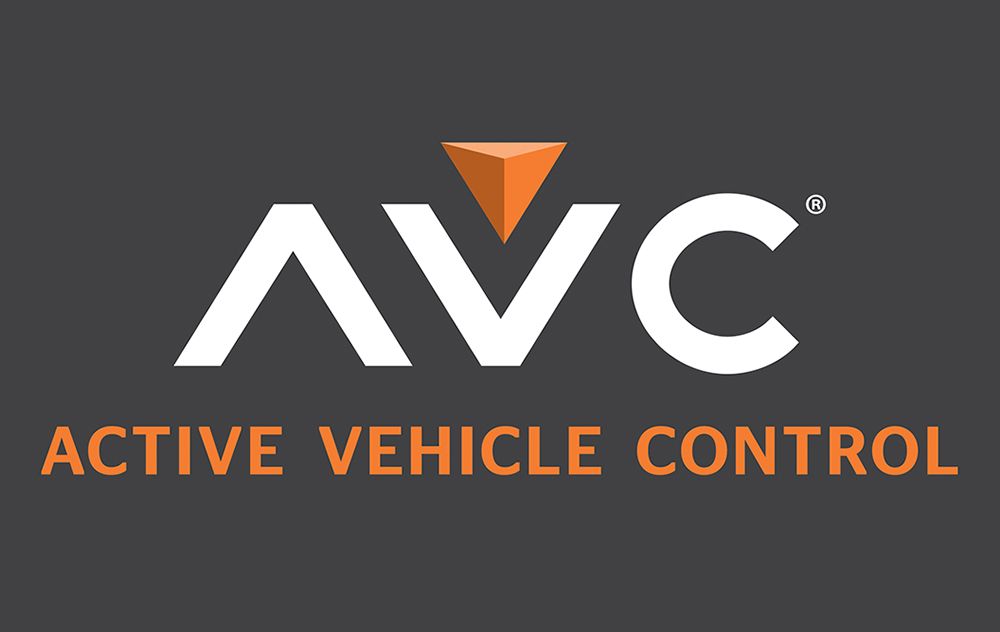 AVC¶©¶ÿ(ACTIVE VEHICLE CONTROL¶©)
The DX3ƒ?½¶ÿradio system supports the on-demand traction control of Spektrumƒ?½¶ÿAVC¶©¶ÿ(Active Vehicle Control¶©) technology. With an AVC¶©¶ÿsystem, you can dial in extra stability as needed to carve corners or nail jumps without backing off the power. You have full-throttle freedom over rough terrain, slick surfaces and loose dirt. When you don't want the extra traction, just dial back the stability and get loose. The DX3 transmitter's AVC system works behind the scenes, making hundreds of minute steering and throttle adjustments per second to keep you precisely on the line you want to hold.
¶ÿ
¶ÿ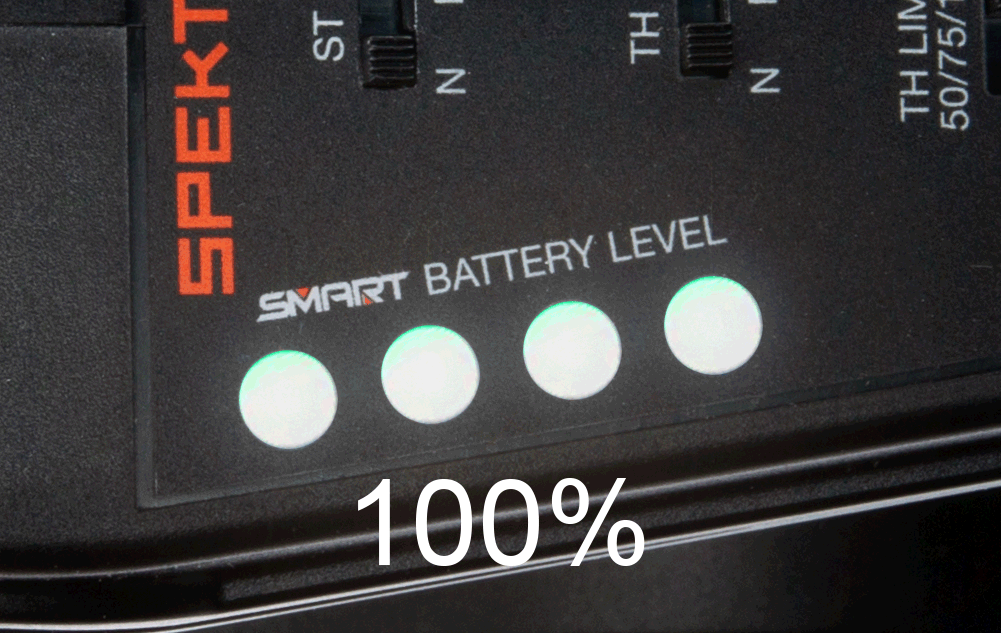 SMART BATTERY LEVEL INDICATOR AND ALARM
Integrated into the face of the DX3 Smart is a helpful Smart Battery voltage indicator. Drivers can easily find out the charge of their Smart battery with a quick glance and once the battery level gets low, an alarm will sound.(Smart ESC, Smart Battery and Smart compatible receiver required)
¶ÿ
Compatible Products
Spektrum DX3 Smart 3-Channel Transmitter with SR315 Receiver SPM2340 is compatible with
ARA110002T1
,
ARA110002T2